Super Straighteneing
Brazilian Straightening
Happy Anne's new straightening kit is a Brazilian straightening kit that will leave your hair straight for up to 100 days.

Its formula has been developed with you in mind! The Extreme Care effect ensures that you are left with healthy, shiny and perfectly straight hair.

Our formula does not contain aggressive elements for your health, and we are also cruelty free!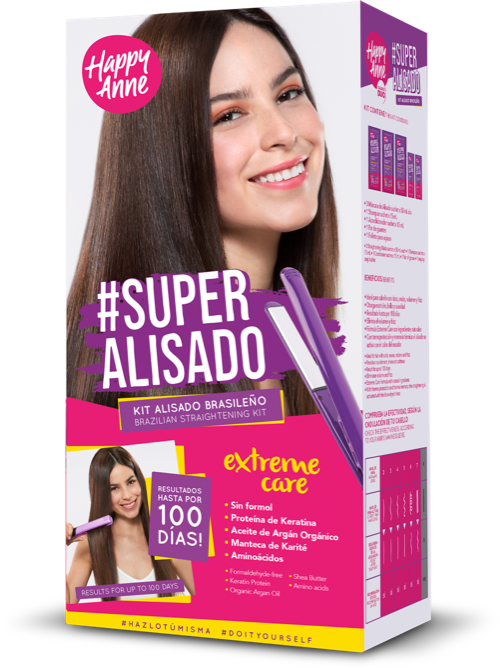 Keratin Protein
Moisturizes Deeply
Organic Argane Oil
Protects and repairs hair
Shea Butter
Softens and nourishes hair
Amino acids
Strengthens hair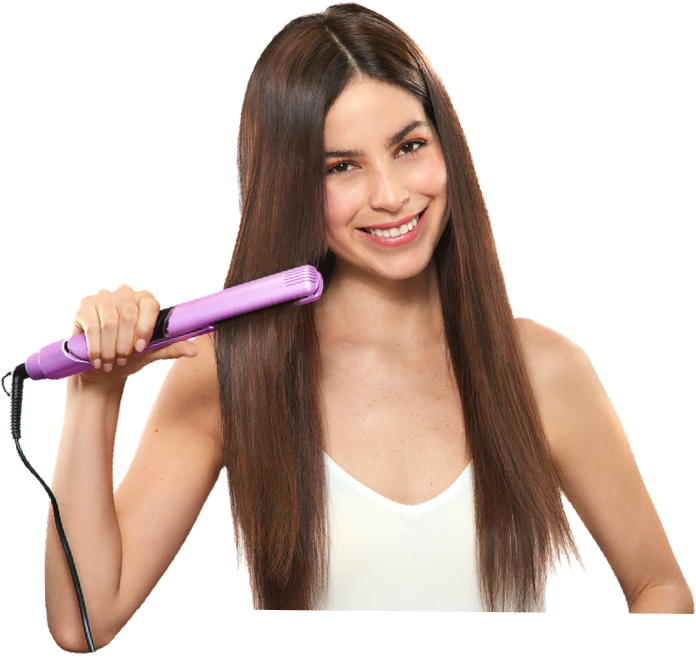 IT IS VERY EASY
#DoItYourself
GET RESULTS
UP TO 100 DAYS
Super Straighteneing
Brazilian Straightening
Straightening mask

3 straightening masks 50 ml / U

Conditioner

1 conditioner sachet 15 ml / U

Shampoo

1 shampoo sachet 15 ml / U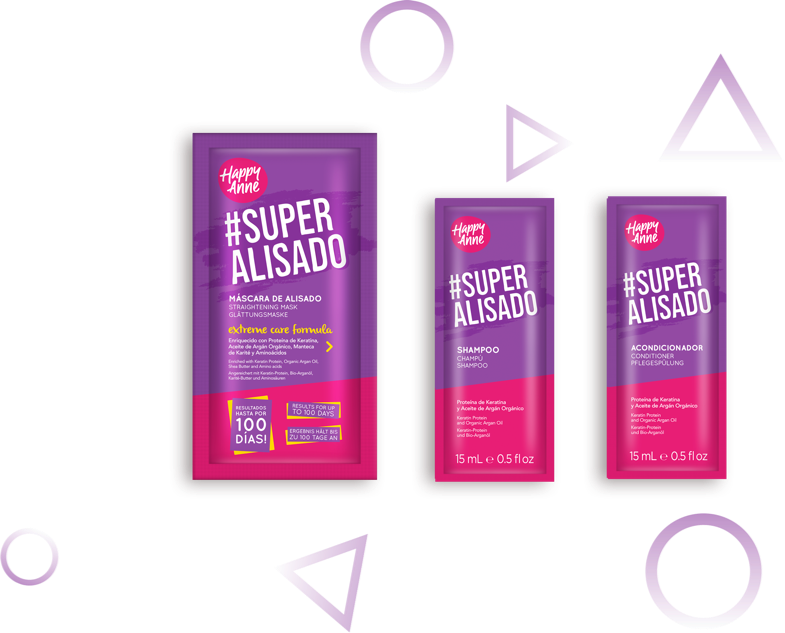 How our product
is applied
Wash only with shampoo and dry your hair completely.
Apply the straightening mask. Let in 15 minutes and remove the excess with a comb.
Dry your hair with a hairdryer and brushing.
Straight your hair using an iron hair.
Rinse with plenty of water, wash and condition your hair.
Dry your hair with a hairdryer and enjoy the result for up to 100 days.